Three 'beauty' gestures to recover your skin after the summer
Baths in the pool. Aperitif time. Try to work on a tan every day, every day. In summer, too many factors conspire to pupify our epidermis. Result? Punished, dehydrated skin full of impurities . You need a shock treatment to recover your skin after the excesses of summer. 
1. Purify
Washing your face daily may not be enough. The grease and sweat produced by the rigors of summer may have left a residue in your pores and are dirtier than usual , and therefore more visible. On the other hand, the epidermis tends to thicken during the summer season: dead cells are not removed as efficiently, mainly due to an increase in sebum production.
Help your skin to remove impurities and dead cells by performing a gentle mechanical peel with our light illuminating scrub. Its jojoba pearls exfoliate the skin in a respectful way , leaving it luminous and regenerated.
Finish off the clean by applying the activated charcoal mask right after exfoliating. The magnetic action of the charcoal will trap impurities and unclog pores, leaving skin purified.
2. Hydrate
Ah, dehydration, the big heat problem. Fat goes up, water goes down .  The action of the sun and the heat greatly affects skin with a tendency to dehydrate.  And what is dehydration? It is that the skin is unable to retain the water necessary to stay in perfect condition. This transepidermal leakage of water results in a dull and taut appearance and a weakening of the skin's barrier function. 
To restore the water levels in your epidermis, you should use a highly moisturizing and repairing product at night, with a concentration of active ingredients higher than that of a cream, such as the Perfecting Serum with 1% Bakuchiol  Bakuchiol, known as the non-irritating alternative to retinol, has a high capacity to hydrate the skin by regulating the synthesis of hyaluronic acid and aquaporin 3 . This powerful active ingredient acts synergistically with high molecular weight hyaluronic acid, also present in the formula, to provide hydration, elasticity and fight skin aging. 
The perfecting serum will also help you eliminate small spots produced by the sun, since bakuchiol has a depigmenting action. Learn all about bakuchiol and our new serum here .
For the day, choose the moisturizer that best suits your complexion. If you have combination skin, the facial cream for combination skin will give you a velvety, luminous and hydrated complexion. If you have oily skin, try the Moisturizing Gel for oily skin that manages to hydrate without adding any fat and also has an anti-inflammatory, astringent, softening and revitalizing effect. 
3. Repairs and nourishes
When summer comes to an end, our skin literally screams 'help'. Once hydration has been addressed (successfully), almost all skin types are crying out for intensive nutrition to repair the damage caused and restore its natural 'glow'. 
At night, after applying the perfecting serum, your skin may 'ask' for something more . This can happen especially if your skin is combination or dry. If you consider that your skin needs lipids, then try the Antioxidant facial oil , the organic vegetable oils of jojoba, evening primrose and black cumin present in its formula will help you protect and repair the skin barrier. It is an intensive cure for punished or dry skin . The oil will repair them and create a thin film to prevent future damage.
If you need more reasons why facial oil will become your best friend this fall, take a look at this article .
We hope these three beauty gestures have been useful for you to recover your skin after the summer and make it fabulous again.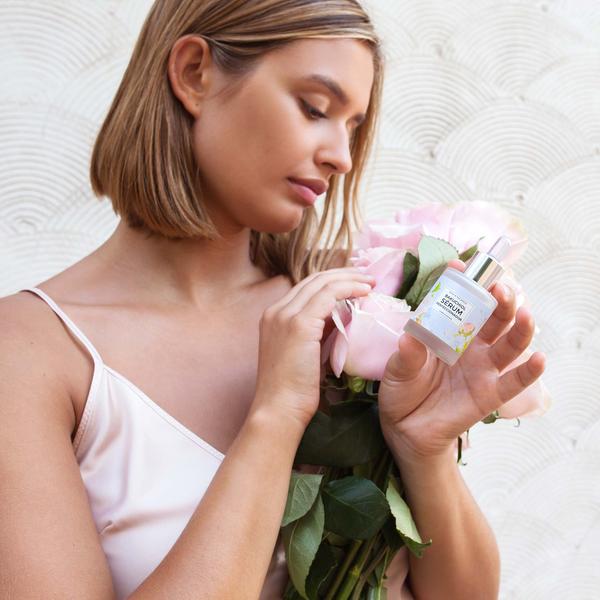 Knowing our skin type is the key to taking good care of our face. Every day we receive many DMs with phrases like 'recommend me a moisturizer' and we are happy to help you, but in order to make ...
Read more