What is your type of skin?
Knowing our skin type is the key to taking good care of our face. Every day we receive many DMs with phrases like 'recommend me a moisturizer' and we are happy to help you, but in order to make an adequate and professional recommendation we must know the needs and type of skin . That is why today we are going to cover this more extensively so that you can know what type of skin you have and know your needs to be able to select the products that can work best for you.
Go for it!
TYPE VS. CONDITION
First of all, we must differentiate between skin type and skin condition:
The skin types are what we know as oily, dry, normal and combination skin. They are characteristic of our face, and you cannot go from one type to another under normal conditions (with the exception of being under hormonal changes such as pregnancy, medical treatments or another abnormal situation). The only change that can occur is that over the years it can evolve to have a dry tendency due to the loss of lipids due to the passage of time.
The skin condition, on the contrary, is a temporary situation of our skin that can be caused by multiple factors. The best known conditions are: acne, dehydration, sensitivity …
Knowing this difference, we will learn a little more about each type of skin:
NORMAL SKIN
The skin most desired by all, and really we have all had it... When? In our childhood. This type of skin is characterized by being perfectly regulated sebaceously, visually not having any visible pores, having a medium thickness and a perfectly smooth, soft texture, with a velvet touch and without blemishes.
The treatments indicated for this type of skin would be hydration and specific according to the preferences and tastes of the consumer.
DRY SKIN
It is characterized by having a very thin, weak thickness and always having a tendency to flaking, irritation and itching. These symptoms are often aggravated by extreme weather conditions, such as dropping temperatures. Visibly it is always dull and matte due to lack of nutrition and it is for this very reason that expression lines and wrinkles are marked earlier in this type of skin. The treatments indicated for this type of skin would be continuous nutrition and hydration.
Example routine:
We would start with a very respectful cleaning, without soap and without rinsing, such as Micellar Gel . If it is during the day, we will apply the anti-pollution serum and immediately afterwards the dry skin cream . At night, after cleansing, we will apply the Bakuchiol Perfecting Serum and after fifteen minutes the Antioxidant Facial Oil . Once a week, apply the remineralizing nourishing mask .
OILY SKIN
Visible pores, blackheads , blemishes, thick and irregular texture, high sebaceous secretion that makes you 'shine with your own light'... does it ring a bell? If so, there is no doubt , you have oily skin. You probably spend a large part of your life trying to mattify it and control those imperfections, but it's not all going to be bad... This type of skin ages the best .
Example routine:
During the day, cleanse the face with the Cleansing Mousse and then moisturize with the Moisturizing Gel for oily skin. At night, repeat the cleansing operation and continue with the Bakuchiol Perfecting Serum .
Twice a week, exfoliate your skin with the Brightening Gentle Scrub and then apply the Purifying Mask .
MIXED SKIN
Many professionals do not consider it a skin type as such, but we commonly know it as the mixture of two skin types. Normally it is characterized by having the fat T zone and the rest of the drier zones. This type of skin needs specific care for each area.
Example routine:
Clean your face morning and night with the cleanser that you like the most: Micellar Gel or Cleansing Mousse . In the morning, apply the anti-pollution serum and the moisturizing cream for combination skin. At night, apply the Perfecting Serum , wait 15 minutes and apply the Regenerating Night Cream .
Once a week, apply the nourishing mask to the driest areas of the face (cheeks, cheekbones) and the black mask to the oiliest areas (T-zone). If you buy them in a pack , they will be much better for you.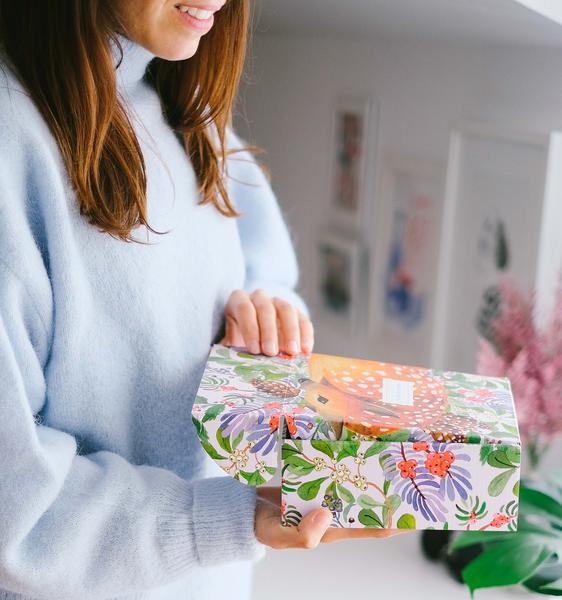 Who are you going to surprise this Christmas? Getting the gifts right will be a piece of cake if you are first clear about the tastes and habits of that favorite person . Put yourself in her (o...
Read more