Gift guide for this Christmas
Who are you going to surprise this Christmas? Getting the gifts right will be a piece of cake if you are first clear about the tastes and habits of that favorite person . Put yourself in her (or his) shoes and think about what she might love. For something we say here that in a matter of gifts, empathy is the main ingredient .
All orders (whether packs or not) in the beautiful deer box , the illustrated card and the lilac shavings , ready to give away!
Who of the following guys is your favorite person?
beauty freak
Her dresser treasures the most cutting-edge cosmetics, Instagram is her source of inspiration, she wins all the dialectical battles on beauty and looks like a walking beauty encyclopedia. At this point it seems impossible to surprise a beauty freak friend, but don't worry, we've got your back with this selection.
Make sure that your gift includes a highly effective product at the forefront of cosmetics, such as the Perfecting Serum with Bakuchiol, the fashionable asset. Cleaners with innovative textures such as Micellar Gel or Cleansing Foam will make you fall in love. She'll fall in love with the most Instagrammable mask: the nourishing remineralizing mask with green clay and algae, perfect for selfies!
Go to the beauty freak selection
The sister you don't know what to give
He has it all or nothing suits him. So is your sister. Tired of going to the celebrations with the gift ticket under your arm , you have decided to look at the suggestions of the girls from Vera & the birds. You will not fail. Bet on basic products that feel good and that always have to be in a dressing table: cleansing and moisturizing. And some whim to slow down and relax.
the outline . It never fails. A Vera product with which you will never fail is the multi-corrector eye contour, a prodigy that illuminates, corrects and depigments the delicate contour area; It is our best seller, surely it will also be the top of your sister !
Cleaning and exfoliation. Another basic that your sister of the soul will have to go through if she wants healthy and beautiful skin . Opt for a novel texture like that of the Cleansing Mousse and an exfoliating basic. These products and many more come in great packs such as ' Growing & Glowing '. Include in your gift our coloring book for adults. A little relaxation will do you good!
Go to the selection for your sister

The friend enjoys
Thousands of weekends in the bathroom, getting beautiful to go out. Endless nights of pizza and movies . The official shoulder to cry on and the one that always makes you smile. That friend willing to get all the juice out of the day deserves a gift that speaks of your friendship . Choose one of our suggestions and you will hit the target.
Give them a pack to enjoy together, one of your afternoons , like the 'Mask & chill ' pack: infusion, mask and chocolate, the perfect plan!
If she loves relaxing routines, choose the ' Ok, but first bakuchiol ' pack for her to start with a lathering cleanse, continue with our brand-new novelty , the Perfecting Serum with bakuchiol, and end with the comfort of a night cream.
Go to the selection for your friend
The newcomer to the beauty world
It is that friend, sister or mother who has recently landed in the world of cosmetics (basically thanks to you). She loves how her skin looks since she took care of herself and wants to keep learning but she lacks time to go deeper. Make it easy for them with products that provide a simple but high-quality routine .
You will be right with a pack that includes a product that cleans quickly, easily and well , such as the Cleansing Mousse, a daily moisturizing facial and of course a super effective contour. The ' skincare selfie kit ' pack contains these three jewels and the best? You can choose the moisturizer that best suits your skin type.
A beauty whim? The reusable make-up remover discs , so that you can put away the disposable ones once and for all and switch to the most ecological (and economical) solution .
Go to the selection for the newcomer

Your partner
A little pampering, please. Make it come true with a gift that appeals to all the senses : a relaxing rooibos, a scrub that leaves your face like a baby's bottom , the comfortable day cream and its invigorating scent of geranium and grapefruit , and the treat: chocolate pearls. You have it all in the ' good skin, good mood, good day ' pack
If you want to make it more complete (even) include one of our masks , we couldn't imagine a better gift!
Accompany it with a relaxing homemade massage and you're done.
the invisible friend
It touches all of us, it is inevitable. You don't know their tastes very well and the budget is tight . glups. Don't worry, you're going to love it with our ' Happy ho ho ho to you ' pack: an aromatic rooibos special Christmas edition, almonds dipped in pure chocolate (who doesn't love choco?) and the mini size of night cream
Knowing our skin type is the key to taking good care of our face. Every day we receive many DMs with phrases like 'recommend me a moisturizer' and we are happy to help you, but in order to make ...
Read more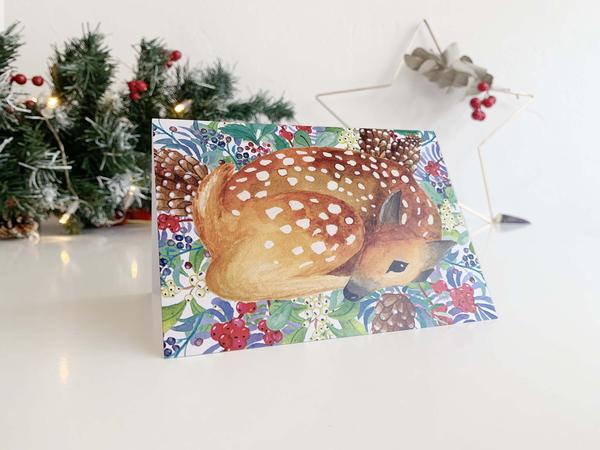 8 mini plans to do this Christmas
Take advantage of the days off during these holidays to do those things that allow you to get off the frenetic rhythm and reconnect with yourself (and with your loved ones). Here we leave you s...
Read more