Maskné: what it is and how to avoid it
The maskné has become a word that is already on everyone's lips. Since last March, our life has completely changed. We have had to rethink many of our preconceived ideas and adapt to a totally new context. In this new situation, masks come into play. As cumbersome as important in these times.
At Vera & the birds we want to give you a hand if you have also googled the term maskné endlessly. You are not alone. Next, we will try to bring a little light to this dimly lit path. Why does the maskne appear? What can we do about it? Grab paper and pen, let's get started!
How and why does the maskne appear?
Humidity and heat. These are the two most important factors for the proliferation and birth of the dreaded maskné. Wearing a mask on your face for any length of time alters the natural balance of your skin. Because? This creates a warm and humid environment, due to our breathing and constant contact with it. Bacteria rush to your call and the rest, as they would say, is history (or maskné).
The outlook looks bleak, but we have assembled a few allies for this difficult battle. In the world of cosmetics there are multiple assets that can help improve the situation your skin is going through. We have already got down to work and we finally have in our hands which are our great companions in this laborious odyssey.
The key is in the assets
What nature gives you, nature takes away from you and in the same way that it brings us, without eating or drinking it, maskne also gives us active ingredients that will help improve the appearance of our skin.
Natural Origin Salicylic Acid
Extracted from the bark of white willow trees, this wonder active is known to be the natural alternative to loud salicylic acid . It dissolves the bonds that bind dead cells and treats and corrects blemishes. Choosing products with this asset will be an excellent choice to carry out a facial routine focused on minimizing the ravages of maskne. You can find this ingredient in our famous Botanical Nude Tonic , a tonic with exfoliating and moisturizing active ingredients that has earned a place on our best seller podium.
Activated carbon, a classic in deep cleaning
The activated carbon is obtained from the carbon of the coconut shell, the bark of almonds, nines and other woods. This is one of our favorite assets, since it works by absorbing impurities and toxins attached to your face. It's an excellent ingredient to help get rid of blackheads and pimples, so how could we not include it on our list? Fall in love with this amazing asset thanks to our Active Charcoal Facial Soap . An effective facial cleansing will help improve the appearance of our skin (with or without acne). Complement it with our Time to Reset Clay Mask with activated carbon and sage!
Bakuchiol, your ace in the hole
Acne doesn't just bring acne. It also means small marks on the face, uneven skin tone and other types of characteristics that make up skin with imperfections. Bakuchiol is an innovative and effective ingredient, derived from the babchi seed. Bakuchiol has been shown to have the same positive effects as retinol . The biggest difference? Bakuchiol has greater skin tolerability.
It is perfect for sensitive or irritated skin from the use of the mask. This asset prevents the appearance of pimples and blackheads . Now you know why it is included in this list, right?
You can find in our Perfecting Serum with 1% bakuchiol a great ally that will help improve imperfections on your face due to maskne.
Final tips to improve the condition of your skin
Change your mask frequently. You must think that the surgical mask is in constant contact with your skin. Change it or wash it regularly to keep a very clean face
Be consistent with your facial routine. Rome was not built in a day and everything takes time, but everything will fall on deaf ears if we are not constant .
Don't touch your face. It seems like a very obvious advice, but it is more important than it seems. Do not do it!
Now you have all the information you need to minimize the effects of the super feared maskné. Get active ingredients that take care of your skin and help you show off a face with the minimum of imperfections, even with a mask!
Did you like this article? Subscribe to our newsletter to stay up to date with everything and receive information as great as this one!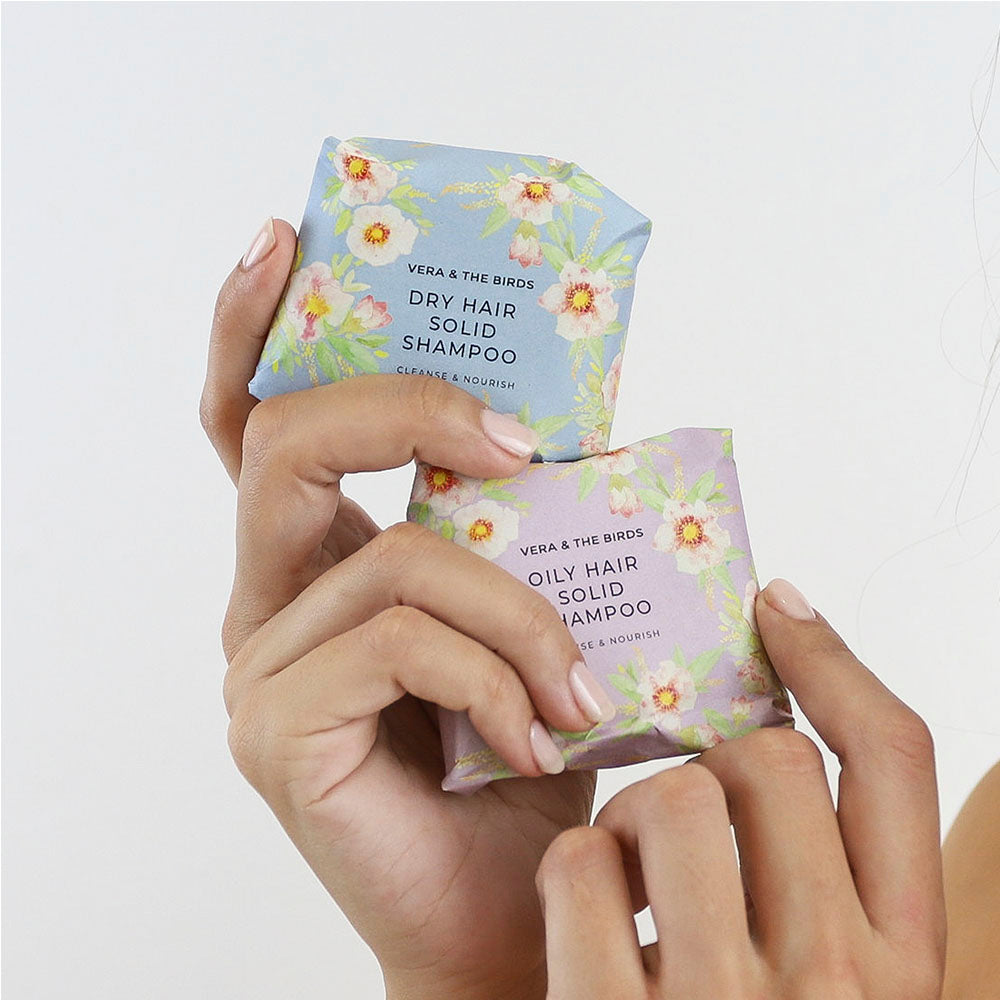 We like simple, effective things that help the planet. Deciding to launch a line of solid shampoos , more than a decision, we feel like a duty. A duty towards the environment and the values ​​in...
Read more