Your essential during this summer: the facial mist.
Summer, the great moment of the year expected by many and not so much by others. The humidity and the sweltering heat make our desire to do (almost) anything go underground. And yes, our skincare routine also has a place on that list. For this reason, the heavier and creamier textures can be put aside and give way to the fresh and light ones, and even more so if they hydrate us.
Hydration should be your always best friend , but even more so in the summer and we are going to introduce you to your new summer love: Rose Hour Glow Mist.
First of all... what is it?
A mist is a water with active, depending on the functionality that you want to provide it will contain different types of ingredients.
Rosé Hour Glow Mist is the new formula of our beloved mist that transforms your skin thanks to its ultra-fine mist that envelops your skin in a asset explosion botanicals.
The multitude of functions of the mists has inspired us in its creation. Who wouldn't want an all-in-one in their toiletry bag? Even more so if its use was a super-pleasant experience. In addition, we believe that the nebulization with which it is applied to the face is part of a more pleasant experience. Rough application of this product can ruin your makeup, for example by leaving large droplets of water on the skin. That is why we have worked to be able to incorporate the largest number of active ingredients in an ultra-fine and enveloping mist .
When does it apply?
The best thing about this type of product is that it is multifunctional , so you will use it depending on the purpose you want to achieve. These are some of its main functions:

As treatment: As if it were a pre-serum, apply it to a clean face, after toner and before applying your serum and moisturizer. It is the perfect way to prepare your skin for your daily routine.
TIP: if you put it in the fridge, the feeling of freshness when applying it will make you start your routine in a different way.

As a fixer: Mists can better settle your makeup and make it last longer. One last!
As a refreshing spray: On hot days, you can apply the mist to your face. In addition, its size allows you to carry it comfortably and apply it at any time of the day: on the beach, having a coffee, or taking a walk in the city. You will be able to get instant hydration and a glow effect that will give light to your face.

As an eyeshadow enhancer: To enhance any shadow or powder highlighter, make two previous dosages on the brush and apply the product with it. You will notice the difference in tones.
After showing you its uses, the hard part is not wanting it.
What benefits does it bring to your routine?
The benefits of mists will depend on the use you give it at all times as it is a multifunctional product: as a treatment, fixative, refreshing spray, shadow intensifier...

Its assets are divided into two phases: the aqueous phase contains multiple plant extracts that act refreshing, revitalizing and illuminating the face. The oily phase contains a mix of oils extracted from fruits and plants that soften and hydrate along with a powerful and innovative moisturizing active that regulates the stimulation of skin hydration according to the skin's needs.

WATER PHASE
Hawthorn extract
Rice germ
Orange blossom water
Lemon water

OIL PHASE
Watermelon oil
Kukui oil
Vitamin E
Isosorbide Dicaprylate (intelligent hydration active)
Embelia extract
Kiwifruit oil
WHAT PRODUCT DOES IT REPLACE?
Sometimes we believe that because two products look the same they can perform the same function. This mistake usually exists, especially with aqueous products: mists, toners, essences... The reality is that each of them performs a different function and they are not substitutable among themselves.
In addition, all skin types can benefit from our formula since the oily part is in the exact amount and with non-greasy oils so that even combination and oily skin can have a refreshing experience without feeling greasy.
How is it used?
Being a biphasic formula composed of the aqueous part and the oily part we must shake it real good before each use. It is essential to homogenize both phases before application to guarantee a correct application.


Now that you know the key points of the glow mist It only remains to let yourself be wrapped in its refreshing experience.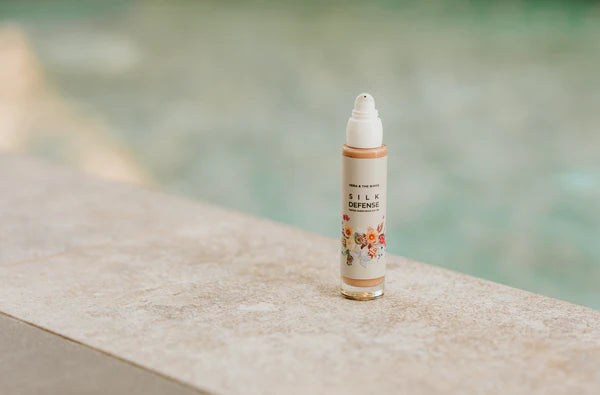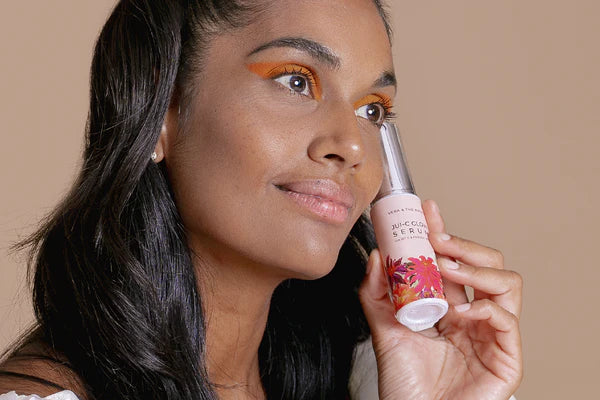 Jui-C Glow Serum: una bomba antioxidante
    Hemos lanzado un productazo que nos lleváis pidiendo muchísimo tiempo: un serum con un 10% de vitamina C liposomada y ácido ferúlico. Jui-C Glow Serum llega a nuestras vidas para regalarnos un...
Read more