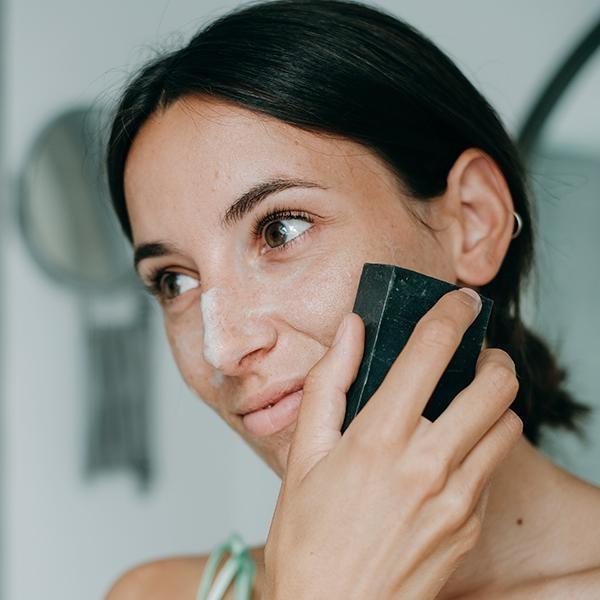 Active Charcoal Facial Soap
Sale price

7.60€
Regular price

9.50€
(/)
Our Active Charcoal Facial Soap is made with natural ingredients and has been made through an artisan method of cold saponification.
This solid soap is especially indicated for greasy and/or combination skins. Its blend of Dead Sea mud and active charcoal acts by deeply cleaning your skin, trapping any dirt and impurities and regulating sebaceous secretion.

Discover the benefits of natural soaps in our blog post.
100 g | Vegan | Recyclable and sustainable packaging
WHY YOU WILL LOVE IT!

◦ Deep cleansing.It produces a rich and creamy lather to cleanse your skin gently, kindly and effectively. Its use will leave your skin feeling silky and delicately perfumed.

◦ Made through a cold saponification process.Unlike industrial saponification processes that heat up the oils to over 200 degrees, this artisan method is more laborious and costly, but the vegetable oils are not subject to high temperatures at any time, which fully protects their beneficial properties by maintaining them unaltered.

◦ Zero waste.Its solid format means that packaging requirements are drastically reduced, making it a more sustainable option, in line with our imperative to reduce our impact on the environment.

◦ Recyclable and sustainable packaging.The packaging in contact with the soap is made of PLA, a biodegradable polymer made from 100% renewable resources, such as corn, beets, wheat and other starch-rich substances. The outer paper, which features our beautiful illustrations, is 100% recyclable.

◦ Artisan manufacturing process.Made with loving care through an artisan method, meaning that each bar is unique and therefore each one may have small variations in colour due to the ingredients used.

◦ Practical.Take it with you on flights with no restrictions. Since it is a solid soap, it takes up less room in your luggage, making it perfect for taking on trips.
KEY INGREDIENTS

◦ Olive and coconut. Olive oil is very rich in oleic acid, vitamin E and beta-carotene, and has a high antioxidant content. Coconut oil is rich in fatty acids such as lauric and myristic, as well as vitamin E and K. Both are very nutritious and help make the skin soft and silky. They are the vegetable oils that form the base of soap and are present at the beginning of the manufacturing process. After the saponification reaction, olive and coconut soaps (sodium olivate and sodium cocoate) are obtained, along with the natural glycerin inherent to the process. Once the oils are transformed into soap, they disappear, transmitting their properties to the soap.

◦ Glycerin. Its main benefit is to hydrate and soften the skin thanks to its moisturizing properties.

◦ Mud from the Dead Sea. Known for its extraordinary healing properties, the Dead Sea contains more than 21 essential minerals not found in any other sea or ocean in the world. Magnesium, Calcium, Silica, Sodium and Potassium, among many others, and a large amount of sulfides, are the active ingredients that contribute to its therapeutic actions. Cleanses the skin deeply, eliminating toxins and dead cells. Regulates sebum secretion and intensely cleans pores. Due to its high zinc content and prolonged use, it prevents and reduces the formation of imperfections such as pimples and blackheads.

◦ Active carbon. It is obtained from the charcoal of coconut shells, almond bark, walnuts and other woods. It acts by adsorbing impurities and toxins due to their adhesions. Therefore, it is ideal for removing blackheads and pimples.

◦ Bergamot essential oil. It is produced by cold pressing the peel of the fruit of the bergamot tree when it is almost ripe. The tree is the result of crossing the lemon tree and the orange tree, which explains its pear shape and its yellow color. It gives it an aromatic touch without the need to add perfume.
HOW TO USE IT + INCI

Apply to damp skin and massage gently, it can be used on the face, neck and décolleté. Rinse with plenty of water and dry. Store the bar of soap in a cool, dry place. The different bars of soap may be slightly different in tone and shape as it is an artisanal process produced with ingredients of natural origin. Avoid direct contact with eyes, mucous membranes, intimate areas and open wounds.

INGREDIENTS: SODIUM OLIVATE, SODIUM COCOATE, AQUA, GLYCERIN, MARIS LIMUS (SILT/DEAD SEA MUD), CHARCOAL POWDER, LINALOOL*, CITRUS BERGAMIA PEEL OIL EXPRESSED, D-LIMONENE*, TOCOPHERYL ACETATE. *FROM ESSENTIAL OILS.
SHIPPING INFO

Peninsula: € 3.50 | Free from € 29

Balearic Islands: € 7.50 | Free from € 39

Portugal: € 8.50 or € 11.00 (depending on weight)


Rest of Europe: according to destination (home delivery)


All orders are shipped in our illustrated box, except for print orders.

IMPORTANT: delivery time may be affected in times of high sales volume (Black Friday, Christmas or promotions) or special situations.
Active Charcoal Facial Soap
Sale price

7.60€
Regular price

9.50€
Choose options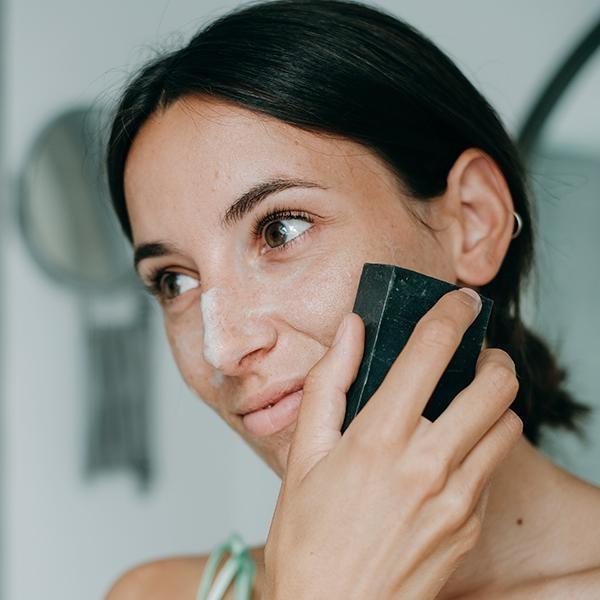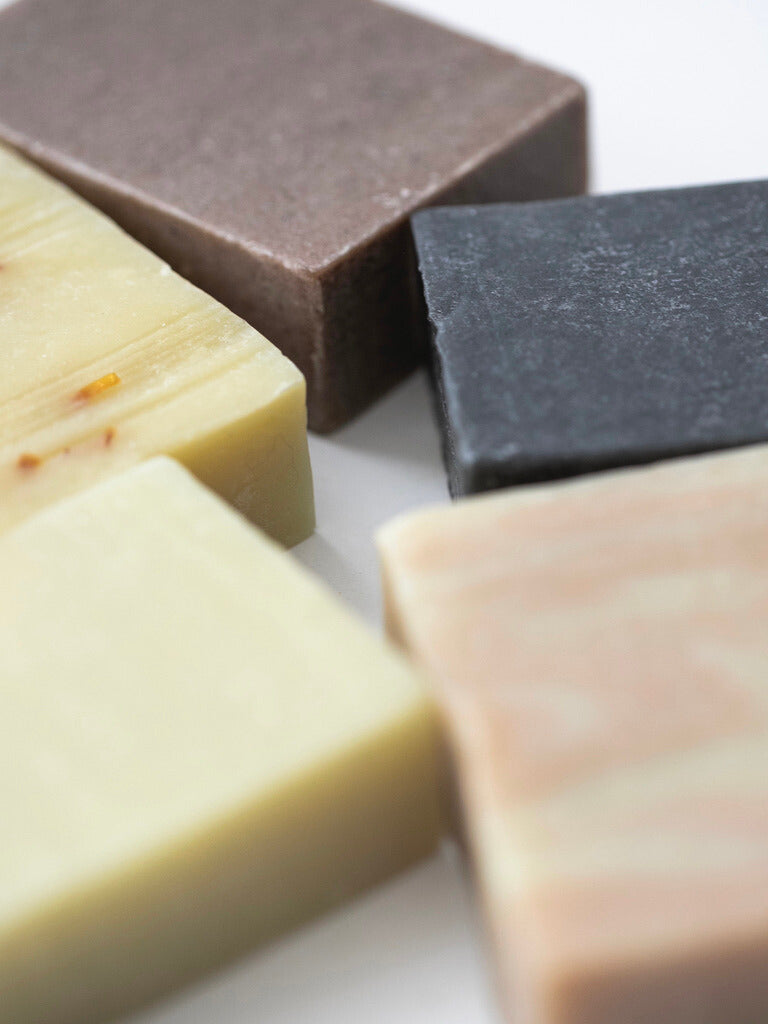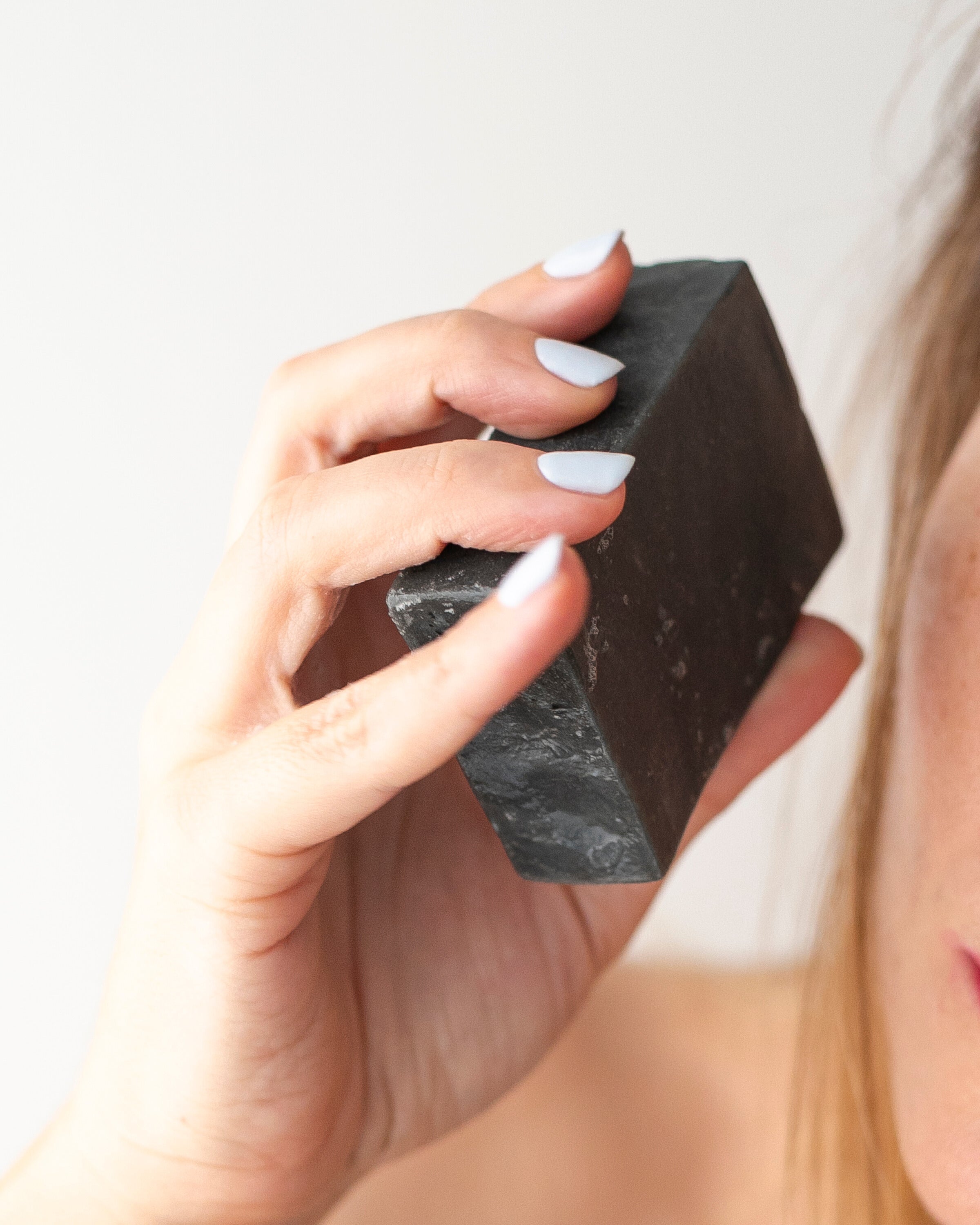 TRAVEL FRIENDLY
TRAVEL LIGHT
As they are not liquid and take up very little space, soaps are ideal to take with you on a trip.