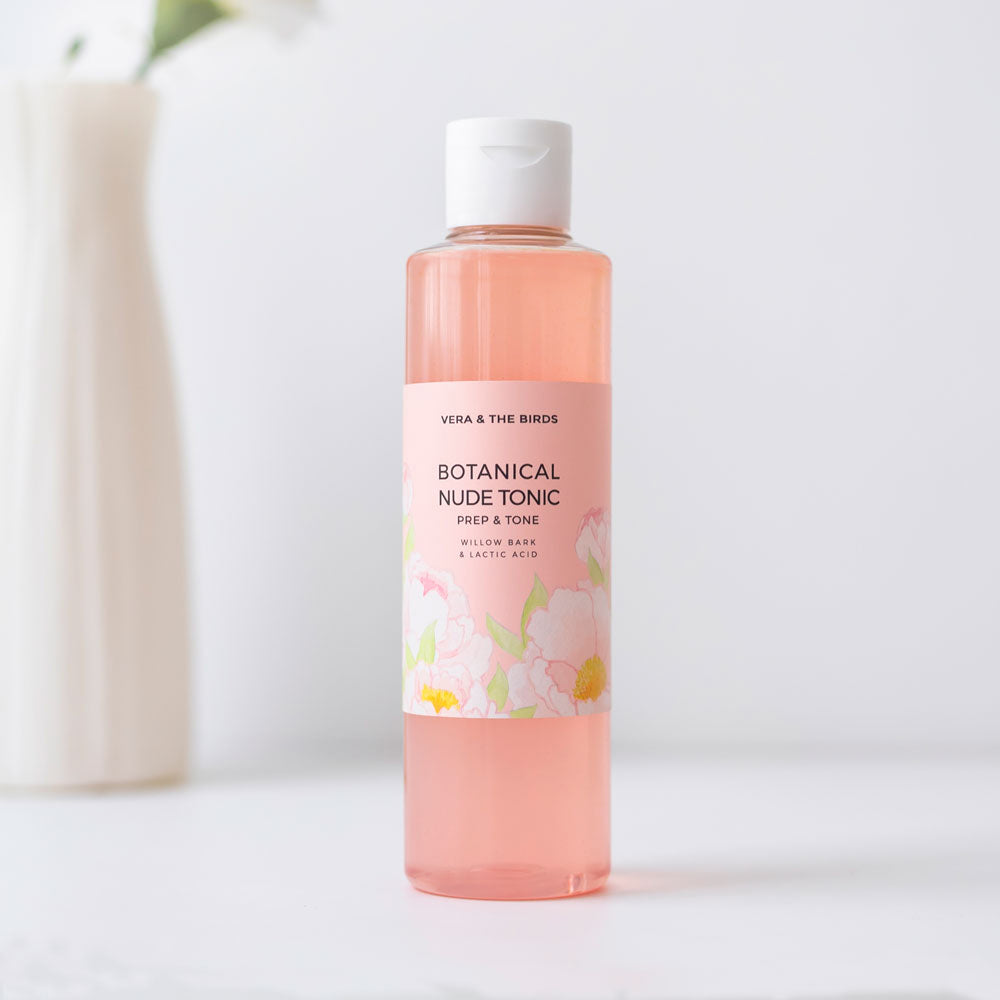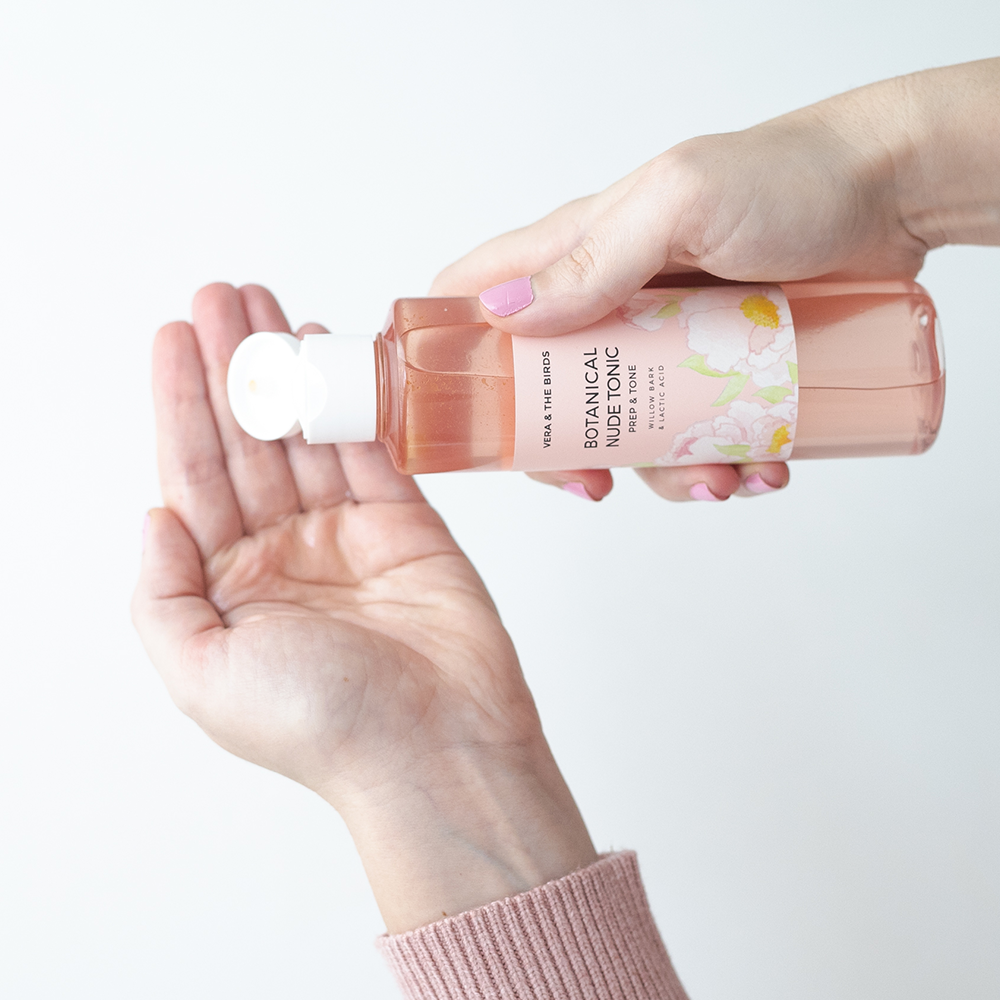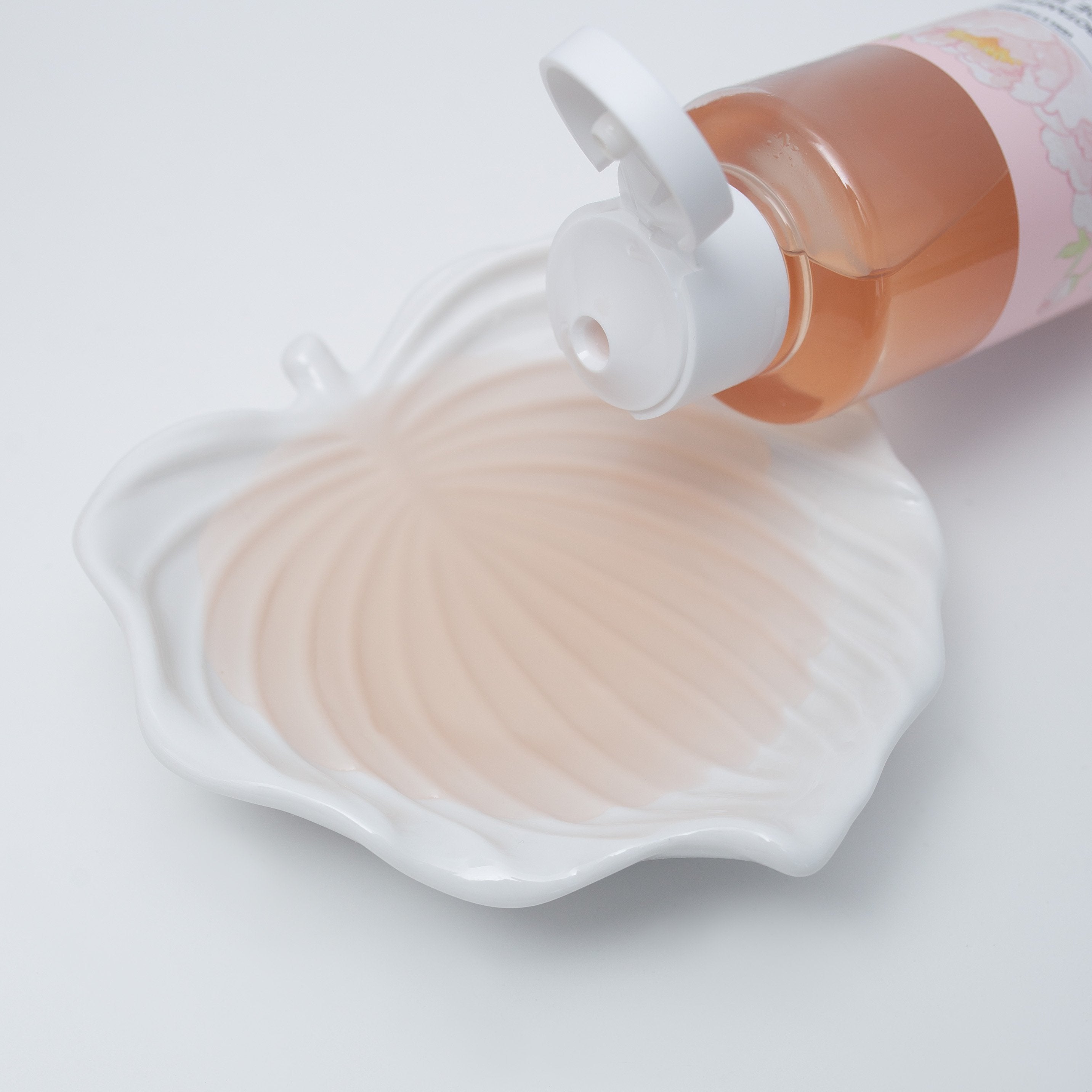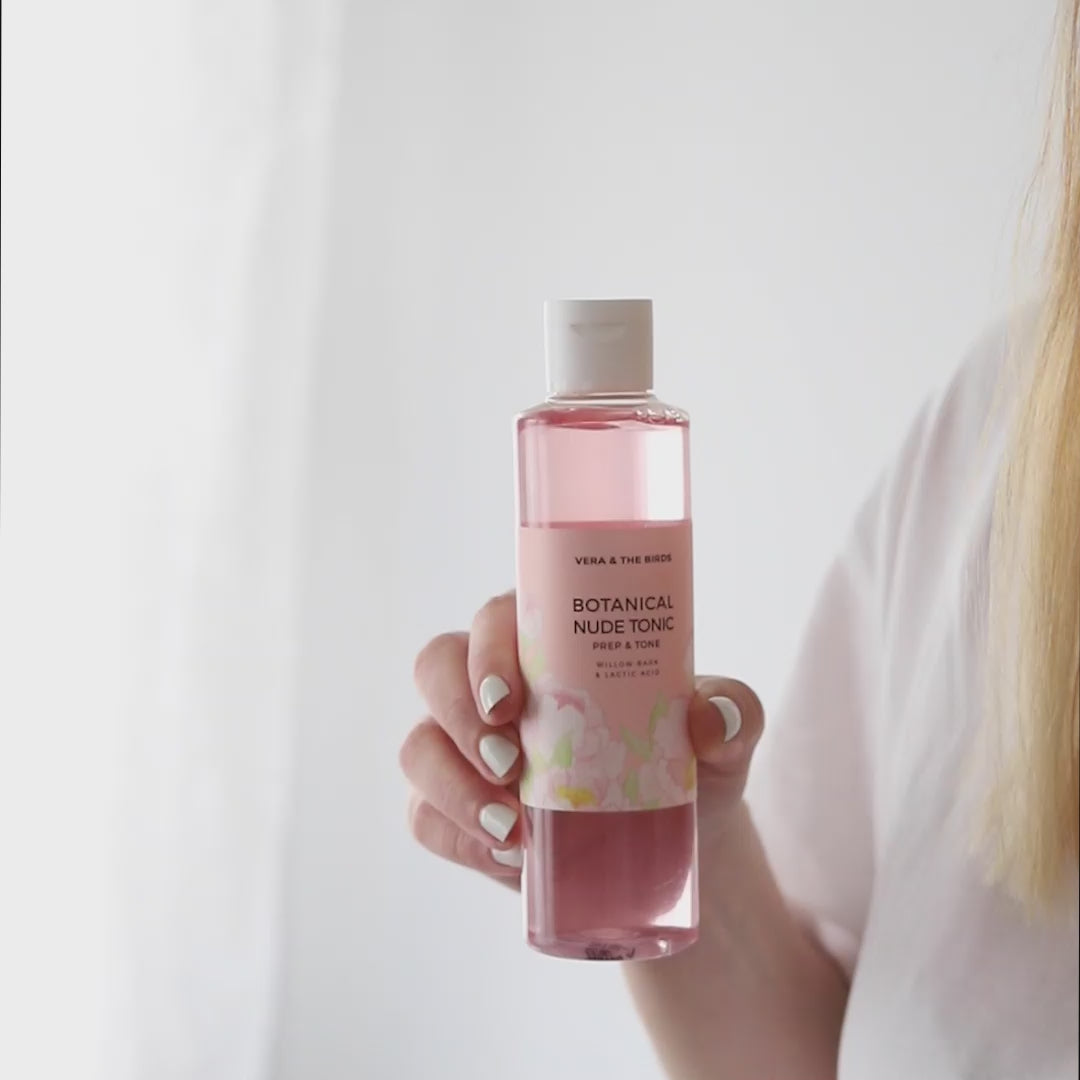 Botanical Nude Tonic
Sale price

17.50€
Regular price

17.50€
(/)
Inspired by a desire to proudly show off our naked skin, the new Botanical Nude Tonic smooths out your skin's texture, improving its tone, and preparing it for subsequent treatments. Formulated for the perfect balance of exfoliant and moisturising ingredients, this innovative tonic treats imperfections, corrects the skin's pH balance and minimises pores without drying out or damaging the skin.
Botanical Nude Tonic contains 4% extract of white willow, known as a natural salicylic acid, as well as other active ingredients, such as lactic acid, resulting in a perfect synergy that will revitalise your skin.
We answer all the questions you may have about this fabulous product in our blog post.
200 ml | Vegan | Dermatologically tested on sensitive skins |99.26% Naturally sourced ingredients
WHY YOU WILL LOVE IT!

◦ Tone, rebalance and prepare. It is an important step in the skin care routine as it will help tone and regulate the pH after cleansing, thus preparing the face for the subsequent treatment. In addition, due to its content of soothing and moisturizing ingredients, it will do so gently and without causing irritation.

◦ Finer and renewed texture. Its concentration in lactic acid, the mildest acid of all AHAs (alpha-hydroxy acids), accelerates cell renewal, perfecting the texture, refining it and returning lost uniformity.

◦ Minimizes the appearance of pores. The high content of White Willow Extract, known to be the natural alternative to Salicylic Acid, is very effective in treating pores: it unclogs and reduces their appearance, leaving the skin visibly more perfected.

◦ Reduces and corrects imperfections. The mixture of its active ingredients is designed to reduce imperfections present on the skin and help control their appearance.

◦ Improves the penetration of subsequent active ingredients. By gently exfoliating, it promotes cell renewal, thus allowing better absorption of the active ingredients of subsequent treatments.

◦ Refreshing sensation. It provides a unique sensory experience, an explosion of freshness due to its minty citrus aroma delicately selected to please your senses while you enjoy its freshness on your skin.
KEY INGREDIENTS

◦ Salicylic acid of natural origin. This extract is obtained from the bark of the white willow (Salix Alba Bark Extract) and is known to be the natural alternative to salicylic acid. It is present in 4% in the formula , its particles can even be seen in the product and it has a great refining power for the skin surface as it dissolves the bonds that join the dead cells that dull and dull the tone of the skin, thus allowing it to be restored. and resulting in a more uniform face, full of light . In addition, it treats and corrects imperfections and visually improves the appearance of pores.

◦ Lactic acid . It is the mildest acid of all AHAs (alpha-hydroxy acids), which is why even dry and/or sensitive skin can use it. It can be obtained from the sugars of different foods, such as plants, fruits or milk. In our case it is of plant origin , obtained from beets , so it is suitable for vegans. It acts by performing a chemical exfoliation, thus improving the appearance of the face, its tone, texture, imperfections and even small pigmentation irregularities can be blurred with its use. In addition, it enhances collagen production in our face and provides firmness to the skin.

◦ Betaine. It is extracted from sugar beet or sugar cane and has great moisturizing power to protect the skin from irritation.

◦ Organic Aloe Vera. Improves the skin's natural hydration factor and is emollient. In addition, its richness in essential and non-essential amino acids, vitamins A, C and E, minerals and enzymes fight against free radicals , responsible for skin aging.

◦ Eclipta prostrata extract . Cosmetic active ingredient of plant origin developed to transmit the sensation of freshness and global well-being of plants traditionally used in Ayurveda medicine.

◦ Mint and lemon essential oil. It gives the product a citrus touch to live an experience of freshness in every sense without the need to add any type of extra perfume.

◦ Black carrot. Rich in vitamin A and carotenes , this root is responsible for the beautiful salmon tone that the tonic presents. The tone may undergo slight variations over time.
HOW TO USE IT + INCI

Use morning and night on clean skin, gently tapping with the help of a reusable makeup remover pad or with your fingertips. Make outward movements on the face, avoiding the eye area.

The correct step to use it is after cleansing your face, with perfectly clean skin. After use, you can continue with your usual beauty routine.

Due to its very nature and composition, the pH of the tonic is acidic , in a range of 4 to 4.5, this is one of the keys to the success of the product's effectiveness since it promotes cell stimulation and renewal .

It is tested on sensitive skin, resulting in very good skin compatibility , but due to the pH of the product itself, in certain skin types it may be normal to notice a slight tingling sensation when applying it that disappears immediately. If the tingling sensation persists or any redness appears over time, we recommend removing it with water, since there are skin types that may not tolerate products with acids.

INGREDIENTS: AQUA, *ALOE BARBADENSIS LEAF JUICE, BETAINE, GLYCERIN, PROPANEDIOL, SALIX ALBA BARK EXTRACT, ECLIPTA PROSTRATA EXTRACT, LACTIC ACID, CITRIC ACID, CITRUS LIMON PEEL OIL, MENTHA PIPERITA LEAF, EXTRACT, MALTODEXTRIN, ANTHOCYANINS, BENZOIC ACID, SORBIC ACID, DEHYDROACETIC ACID, POTASSIUM SORBATE, SODIUM BENZOATE, BENZYL ALCOHOL, CI 14720, **CITRAL, **LIMONENE.

*INGREDIENT OF ORGANIC SOURCE. **NATURALLY PRESENT IN THE ESSENTIAL OIL.
SHIPPING INFO

Peninsula: € 3.50 | Free from € 29

Balearic Islands: € 7.50 | Free from € 39

Portugal: € 8.50 or € 11.00 (depending on weight)


Rest of Europe: according to destination (home delivery)


All orders are shipped in our illustrated box, except for print orders.

IMPORTANT: delivery time may be affected in times of high sales volume (Black Friday, Christmas or promotions) or special situations.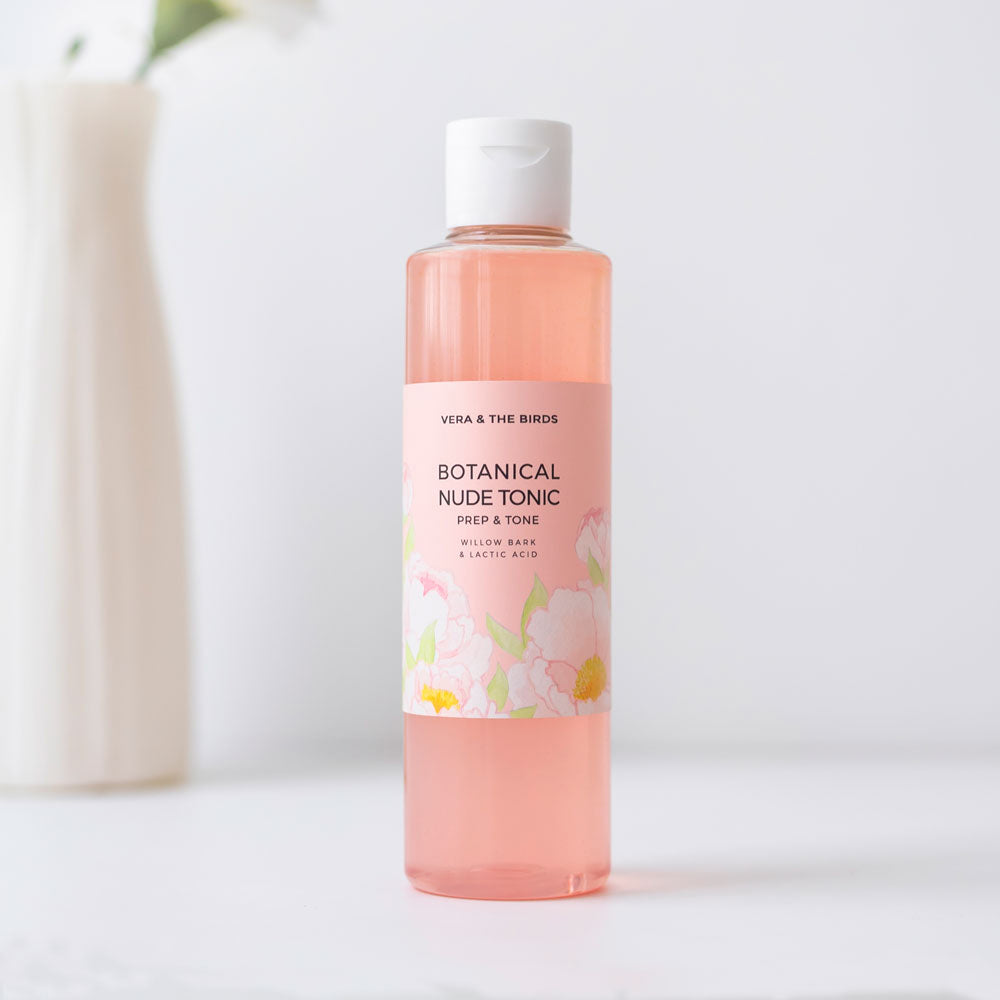 Botanical Nude Tonic
Sale price

17.50€
Regular price

17.50€
Choose options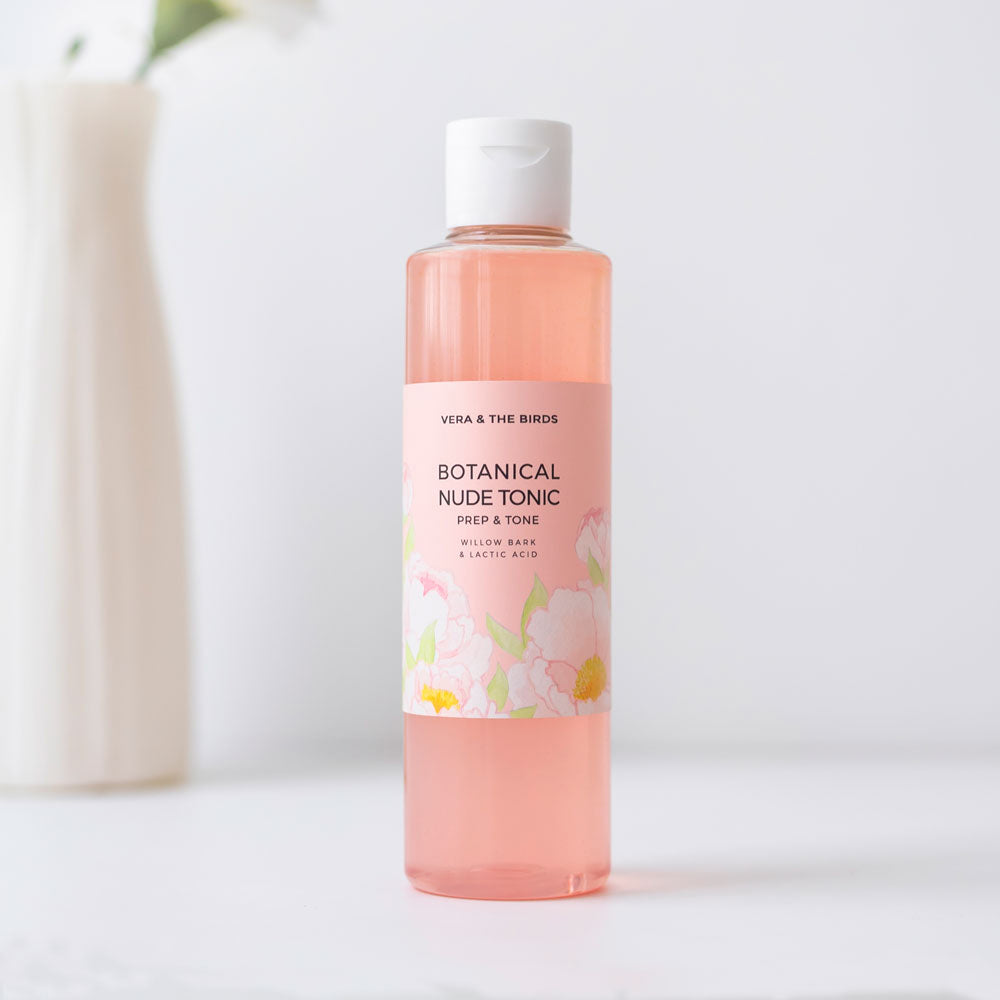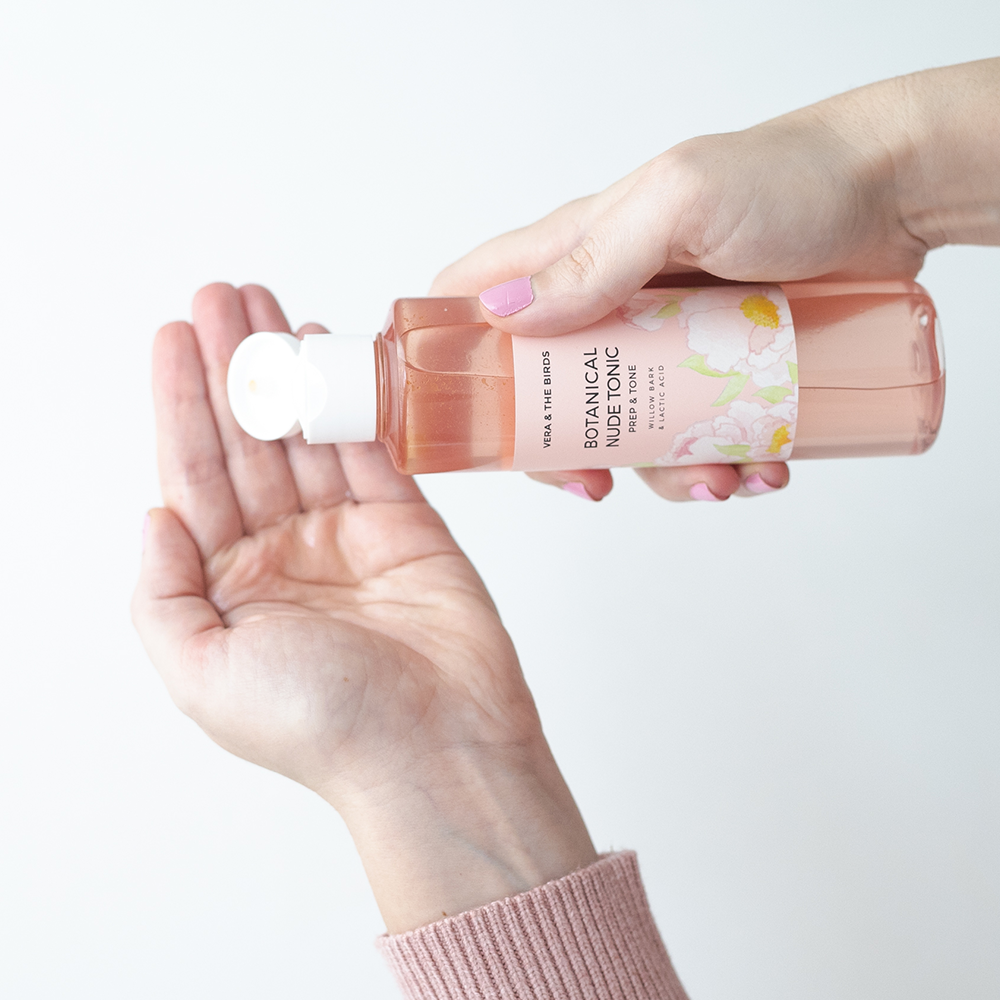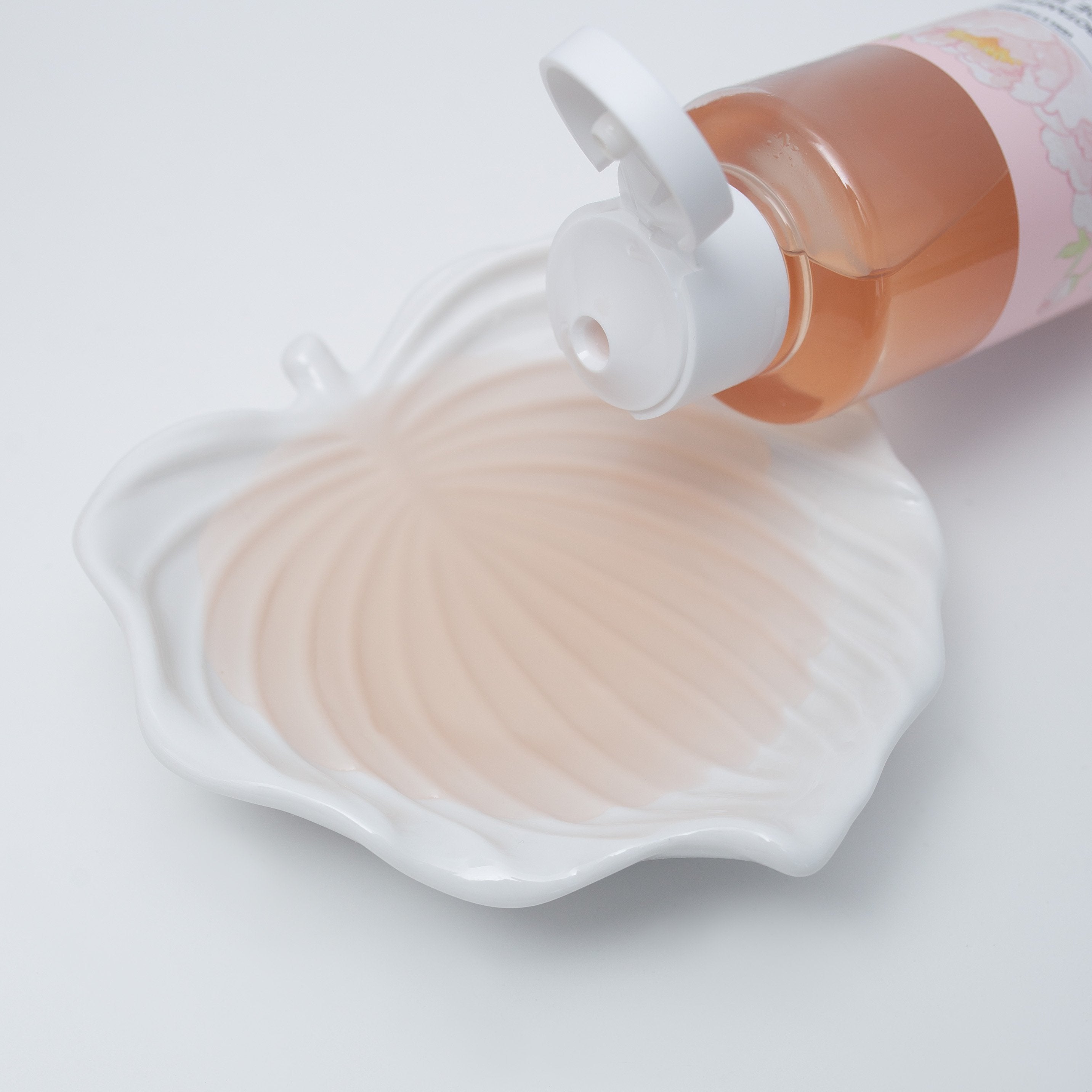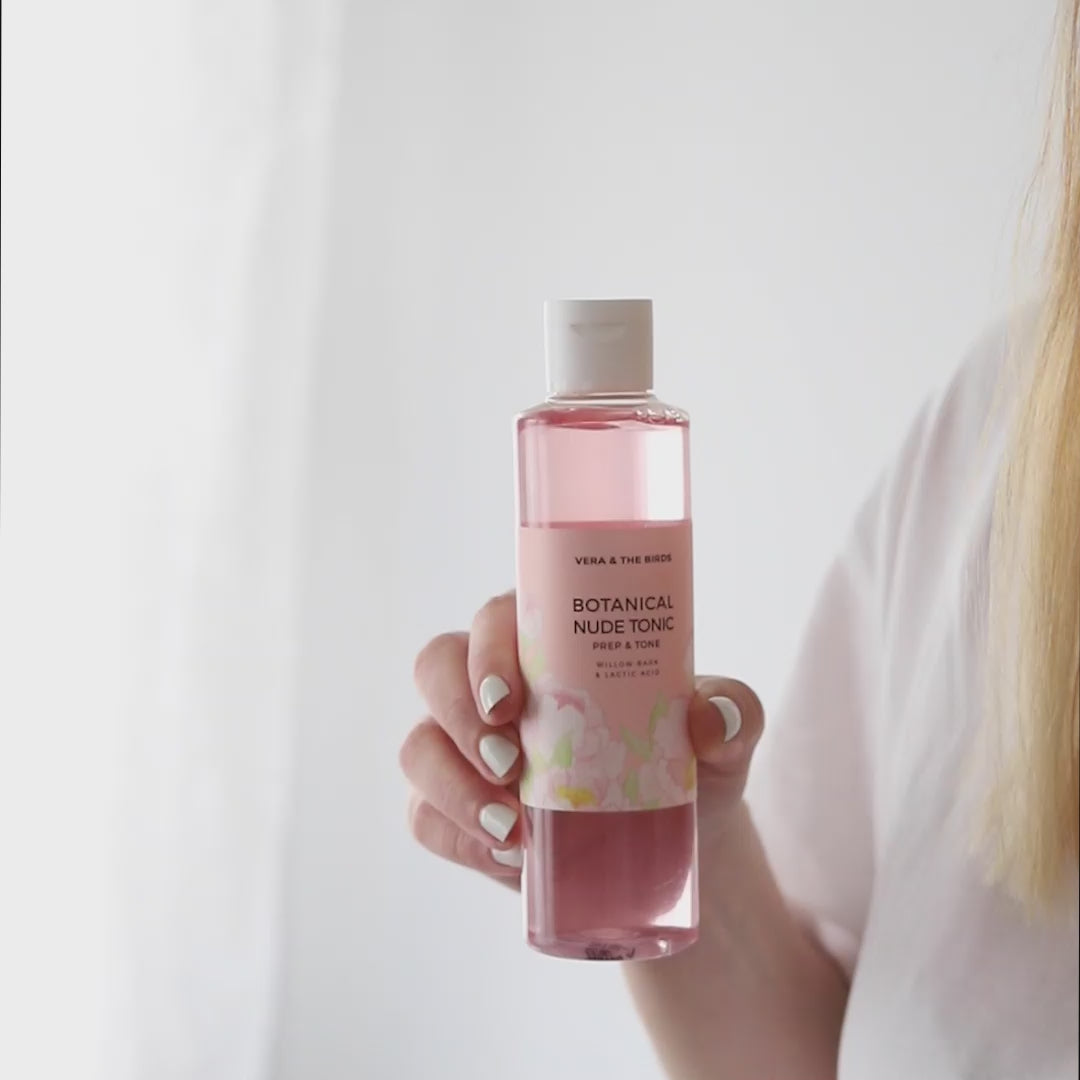 TOUCHING
On a reusable disc or directly in your hands but always applied with gentle touches all over the face.